Veritas Group has been named on the
2019 AFR BOSS Most Innovative Companies List
9 August 2019
Today, Veritas Group was honoured to be recognised as one of Australia and New Zealand's Most Innovative Companies.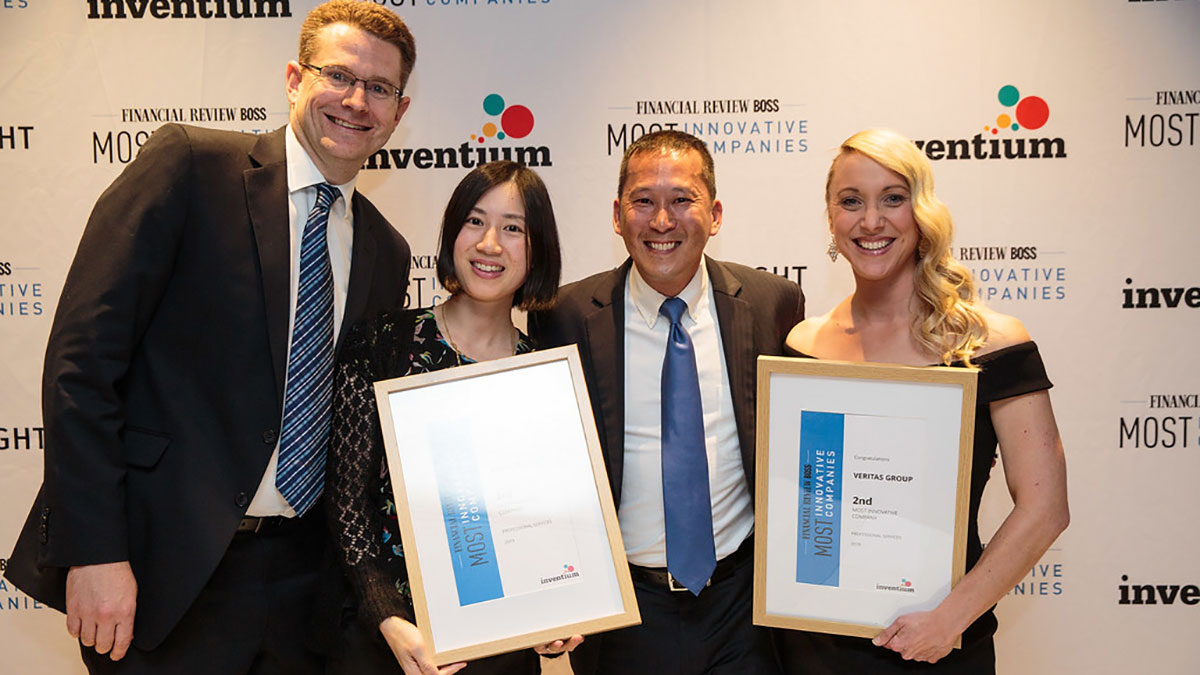 The prestigious annual list, published by The Australian Financial Review and Boss Magazine, is based on a rigorous assessment process managed by Australia's leading innovation consultancy, Inventium, in conjunction with a panel of industry expert judges. For the first time in 2019, organisations were ranked directly against their peers across ten industry lists. View Most Innovative Professional Services list »
Veritas Group ranked 2nd on the Professional Services list, from over 800 nominated organisations across Australia and New Zealand. The assessment measures a top innovation implemented in the past twelve months. Specifically, the judges look at how valuable the problem is that the innovation is solving, the quality and uniqueness of the solution, and the level of impact that the innovation has had. Inventium also assesses internal elements such as innovation culture, strategy, resources and process, which demonstrate a sustainable and repeatable approach to innovation.
Veritas Group was thrilled to be recognised for its Agent Identity Verification Application and online company interface; an aviation industry first that supports the end-to-end digitisation of the Aviation Security Identification Card application process. The tablet app enables a process for verifying the identity of applicants making the process efficient, effortless and cyber-safe. This mobile technology shifts the requirement for workers to lodge applications offsite and allows for in-house identity verification saving hours of productivity for employers.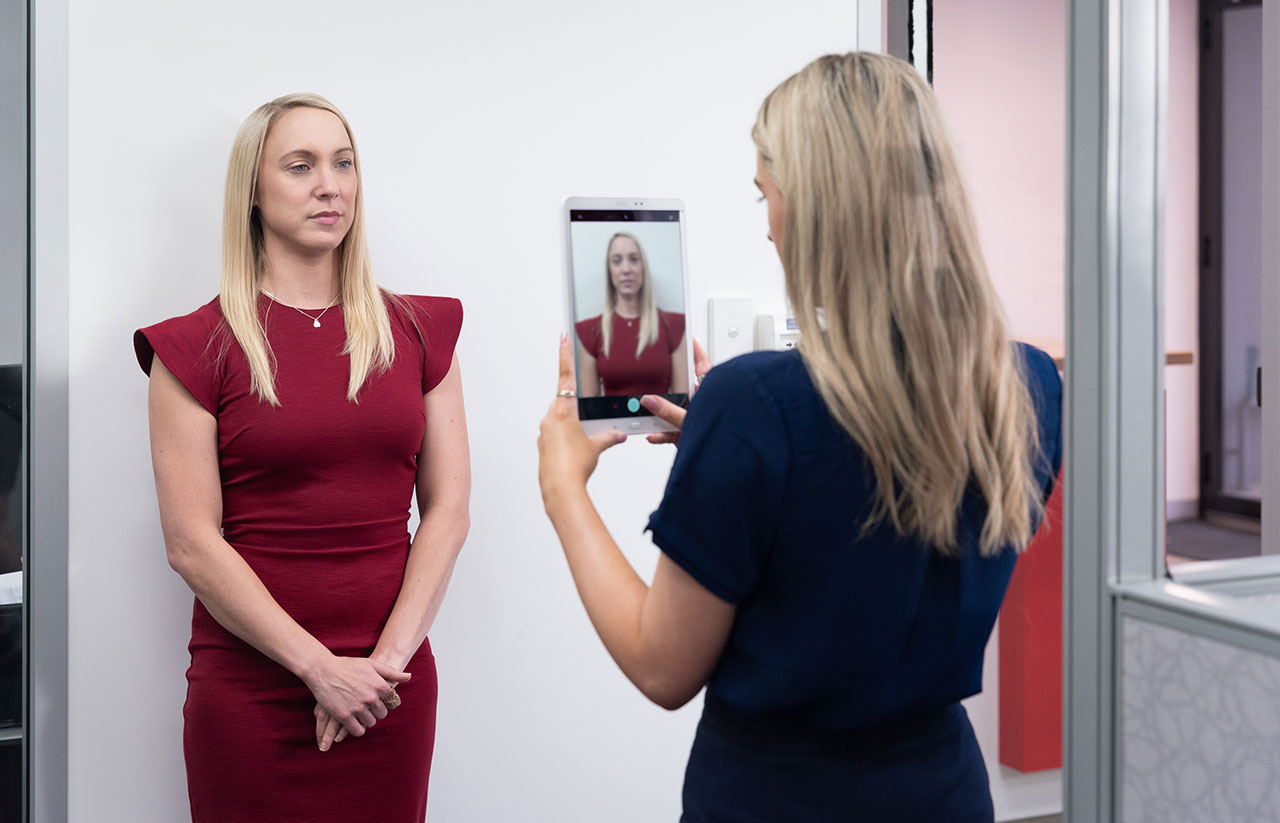 Veritas Group also made the list thanks to exceptional innovation practices that includes the funding of creative training programs, investment in attending global leadership summits and Google Hackathon to name a few initiatives. Veritas embraces experimentation of new ideas, new technology and new ways of solving today's problems and encourages has a team culture that inspires idea creation.
"Veritas is humbled to receive recognition as one of Australia's most innovative companies. We accept that national security and compliance are not industries that typically garner recognition for innovation and efficiency, this recognition acknowledges the many years of sustained efforts undertaken by our team to make a difference in the lives of the people we serve" Stephen Inouye, Managing Director, Veritas Group.
"We are thrilled to announce the first ever industry specific Most Innovative Companies List. What separated the most innovative organisations from the least, was the involvement of the customer the entire way through the innovation process. Leading innovators also had strong mechanisms in place to recognise the innovation efforts of their staff." Dr Amantha Imber, Founder, Inventium.
Previous overall winners include Xero, Planet Innovation, M&C Saatchi and GroundProbe.
About the AFR Boss Most Innovative Companies List
The AFR BOSS Most Innovative Companies list (previously the BRW Most Innovative Companies list) is now in its eighth year. The list ranks the most innovative organisations in Australia and New Zealand, and is the only national list of its kind. For the first time in 2019, the list was broken down into 10 industry categories, effectively ranking organisations against their peers. The list is judged and compiled by Inventium – Australia's leading innovation consultancy. Inventium uses a unique, scientifically proven approach to help organisations grow through innovation. In 2019, the list comprised of ten industry lists of ten, compiled from over 800 nominations, and 400 shortlisted organisations.
About the Australian Financial Review
For more than 50 years The Australian Financial Review has been the authority on business, finance and investment news in Australia. It has a reputation for independent, award-winning journalism and is essential reading for Australia's business and investor community. The Australian Financial Review is owned by Fairfax Media Limited [ASX:FXJ], a leading multi-platform media company in Australasia.
About Veritas Group
Veritas Group is a national leader in the provision of background checking services in Australia. Through the development of bespoke software systems, Veritas provides innovative solutions to B2B and B2C organisations in the maritime, offshore, aviation, rail, and infrastructure industries. A previous winner and finalist in a number of business awards including the Telstra Business Awards, INCITE and Dell Small Business Awards, Veritas Group is pleased to receive the recognition for its innovative practices and solutions.
For more information on the agent identity verification application, please visit: