Veritas a finalist in 2019 Incite Awards
10 April 2019
The WAITTA (Western Australian Information Technology and Telecommunications Alliance) Incite Awards showcase and celebrate the achievements of Western Australian businesses and organisations in the ICT industry.
WAITTA named Veritas as a finalist in the "Most Transformative Business Solution" category in this year's awards, with the winner to be named at a gala state dinner on 14 June 2019.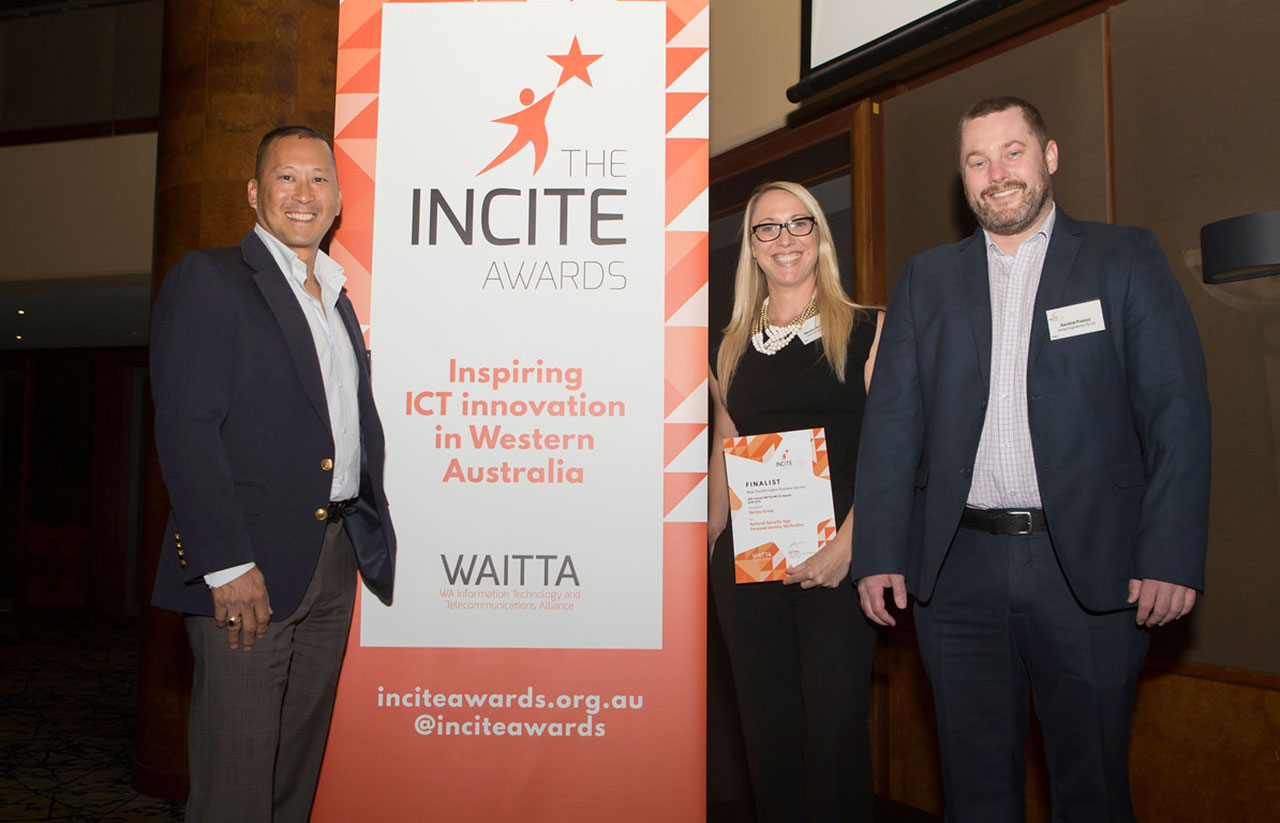 Veritas developed an Online Management Portal and Interview App to streamline paper-based security vetting processes. Veritas' efficient and convenient technology improves productivity, compliance, and security outcomes for the maritime, offshore and aviation industry Australia-wide.
The Portal ensures employers in the aviation and maritime industries maintain control, visibility and management of their employees who are required to hold an ASIC or MSIC. The Online Management Portal supports business continuity by automating application requests and renewal reminders as well as providing reporting functionality and live status updates.
The Interview App provides companies a portable interview tool to simplify the identity verification process for ASIC and MSIC applications.
Companies in the aviation and maritime industry have embraced the Portal and Interview App which have significantly reduced administrative overhead and delivered significant staffing efficiencies.
For more information on ASIC and MSIC business solutions, please visit: