Veritas partners with Aervision to automate ASIC verification process
25 November 2020
Online identification specialist, Veritas, has partnered with artificial intelligence and machine learning company, AerVision Technologies, to streamline the identification process for airline crew when they arrive at Australian airports.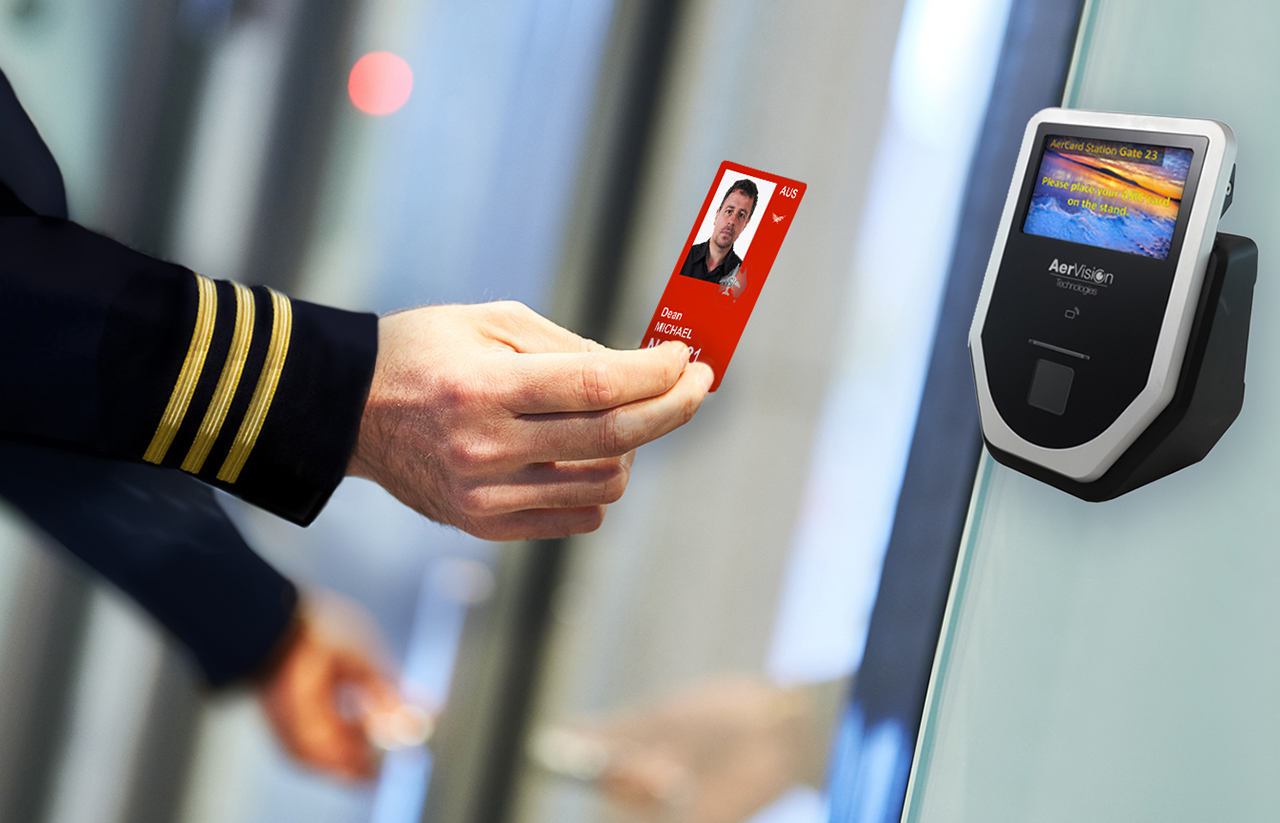 Under Federal regulations, airport operators must ensure that only people who have been subject to a federal background check and issued with a valid Aviation Security Identification Card (ASIC) can access secure areas of an airport.
Airport operators face possible penalties if people are found in a security zone not properly displaying a valid ASIC.
Given most airports are operated independently, pilots and crew are allocated separate access control cards for different airports – in addition to their individual ASIC.
To simplify the process, AerVision has worked with two major airlines to combine the functionality of the ASIC and the airlines' access control cards for specific airports, meaning pilots and airline crew can use just one security card, not several.
Through a partnership with Veritas, AerVision has automated the ASIC verification process so that an individual can be authenticated in real-time with AusCheck, the issuing proponent of the ASIC, by using baseline biometrics that link the card holder to the issued ASIC.
AerVision 'verifies' the card holder each time they attempt to gain access to a secure area of the airport, thereby reducing the obligations and risk required of the airport to manage access control and security.
Veritas Managing Director Stephen Inouye said:
"Veritas is pleased to have partnered with AerVision Technologies to showcase the integration of its patented card technology with real-time verification with AusCheck.

"This technology combined with the real-time verification process presents a great opportunity for airports to reduce risks and costs associated with increasing security outcomes while improving regulatory compliance for their airport.

"In this pandemic environment, our collaboration with AerVision demonstrates Veritas' commitment to helping its partners and clients 'think differently' to improve outcomes for the aviation industry."
AerVision Technologies Managing Director Abbas Bigdeli said:
"It is a wonderful opportunity for AerVision to be working with Veritas on such an exciting and innovative solution.

"AerVision's patented technology significantly reduces risk and the cost of access card management and activation for high-end secure facilities such as airports, harbors, factories, construction sites, shopping centres and universities.

Our encoding stations are industrial grade, beautifully designed and can be customised to the desired architectural specification. The stations can be mounted on a wall or on a pedestal kiosk.

Our solution has already been successfully deployed at Brisbane and Melbourne airports, saving thousands of hours of administration work while dramatically improving the security.

Partnering with Veritas, who are trusted by the aviation industry as a leading ASIC issuing body, AerVision is able to greatly enhance its card management solution service to meet the future needs of its customers – improving security while lowering the operational cost."
About Veritas Group:
Veritas Group has more than 15 years of proven technology and experience in identity verification and background checking. Veritas is an established and leading provider of identity verification in the rail, maritime and aviation sectors – having extended its offering into the aviation industry during the past three years.
About AerVision:
AerVision is a technology company developing innovative solutions for enhanced safety and security using state-of-the-art artificial intelligence, computer vision, biometrics, Internet-of-Things, and video analytics. AerVision Technologies provides one of the world's most advanced real-time situational awareness and secure access control solutions available. AerVision's customers are in aviation, education corrections, healthcare, government, commercial, mining and retail.
For further information about AerVision, please visit the AerVision website.